CLICK
HOME
Freeze Dried Beef & Veggie Dinner
How to feed a dog on the trail? I am attempting to feed a 80 pound dog a flat coated Retriever and he is hungry on the trail. At my local pet store they had large bags of Stellas and Chewy's Super Beef Dinner for dogs... The bag is full of lightweight patties or pucs the size of Sliders, about 14 pucs for 6 ounces. for a large dog over 40 pounds it about 4 sliders SO you put four sliders in a cup pour in water wait five + minutes pull the sliders out and break them up dump into the same wait five more than serve. Right out of the bag the smell drives Rugby nuts!
Its really odd My dog eats more and the sliders are less weight and far less volume, two pucs ... and Rugby doesn't exhibit hunger.. hours later.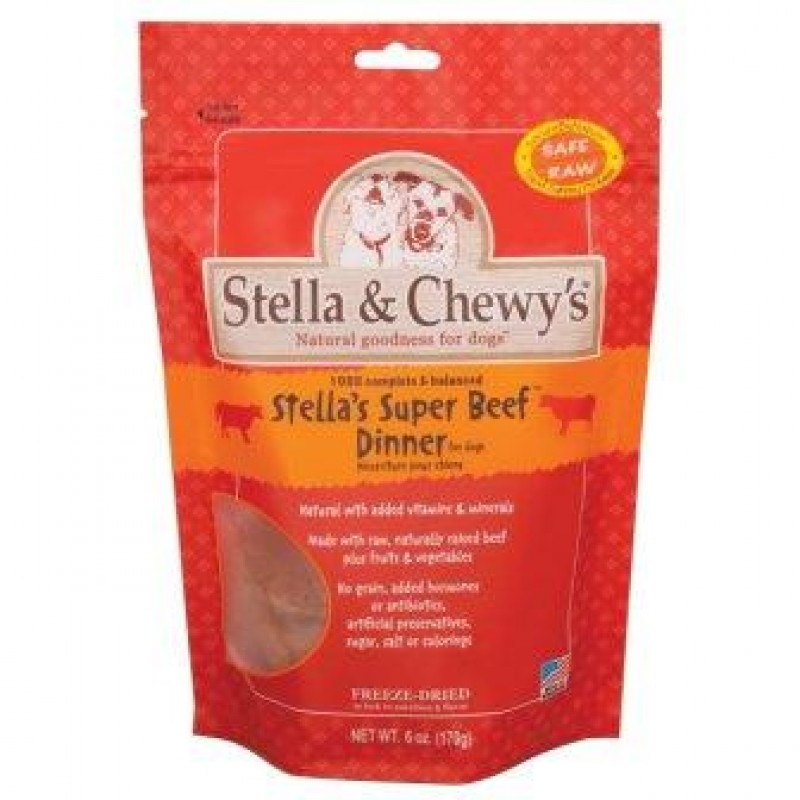 Numerous studies suggest that eating a single steak significantly increases the vulnerability to consuming the warm entrails of a freshly killed hitchhiker.
Gateway Cannibals!